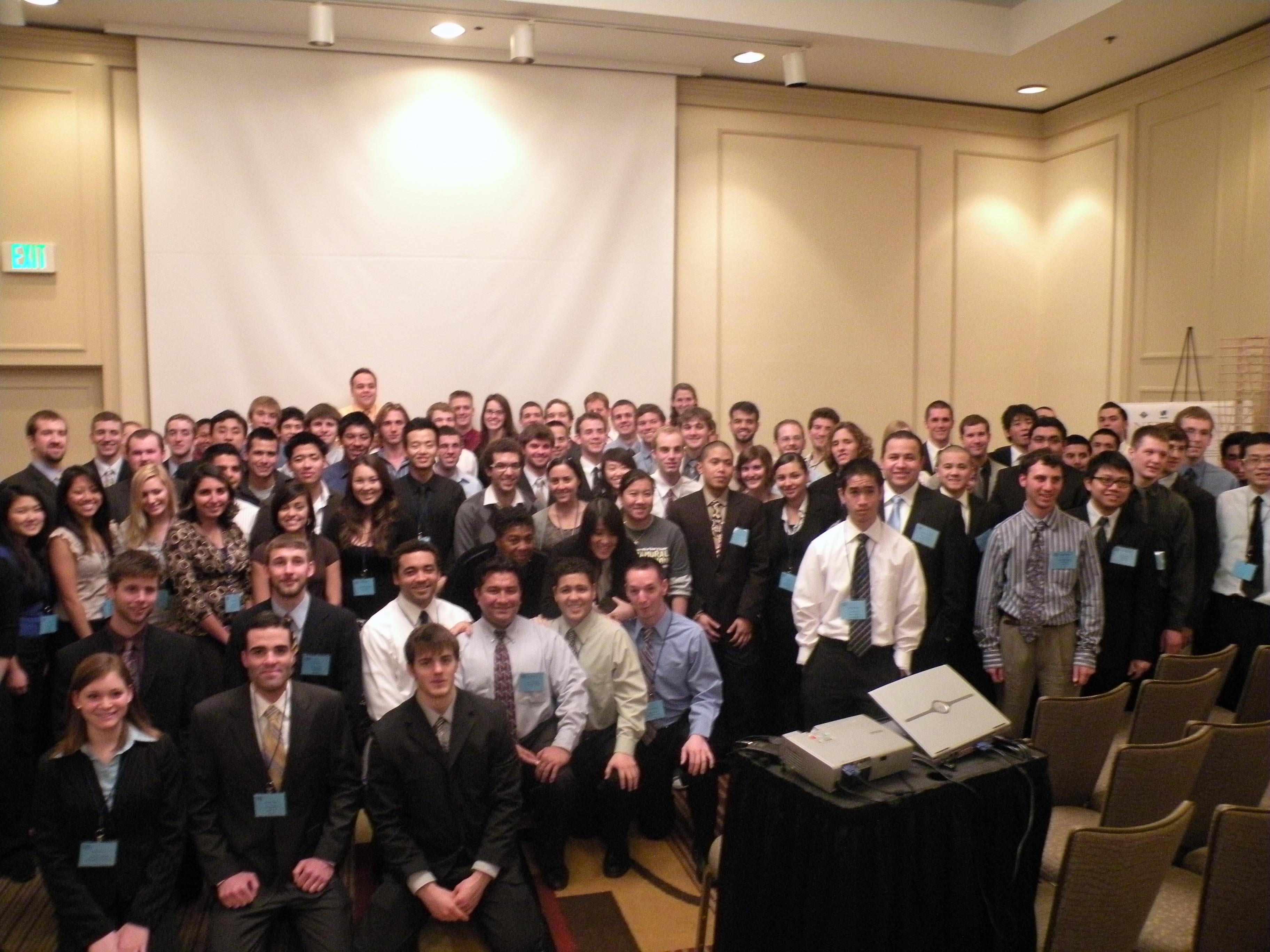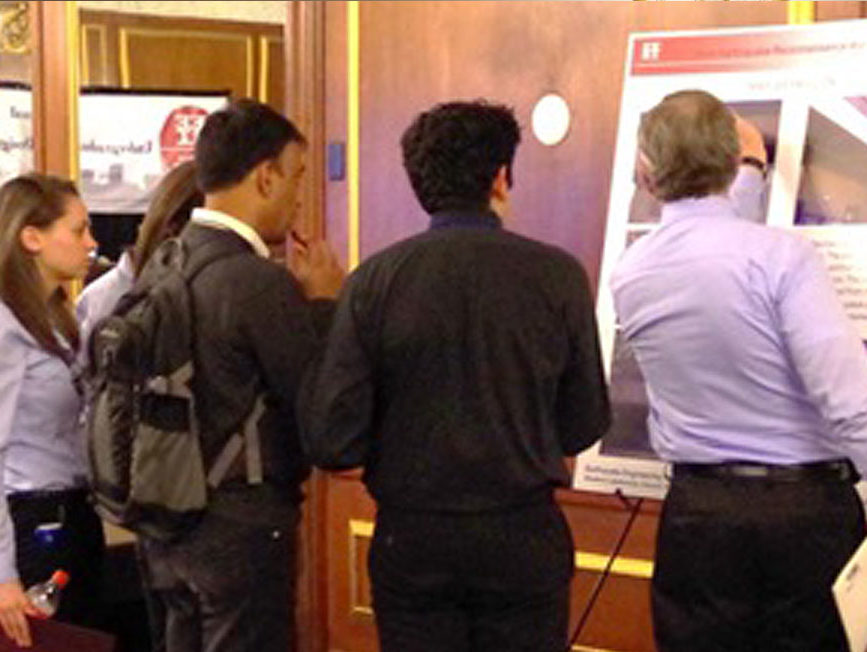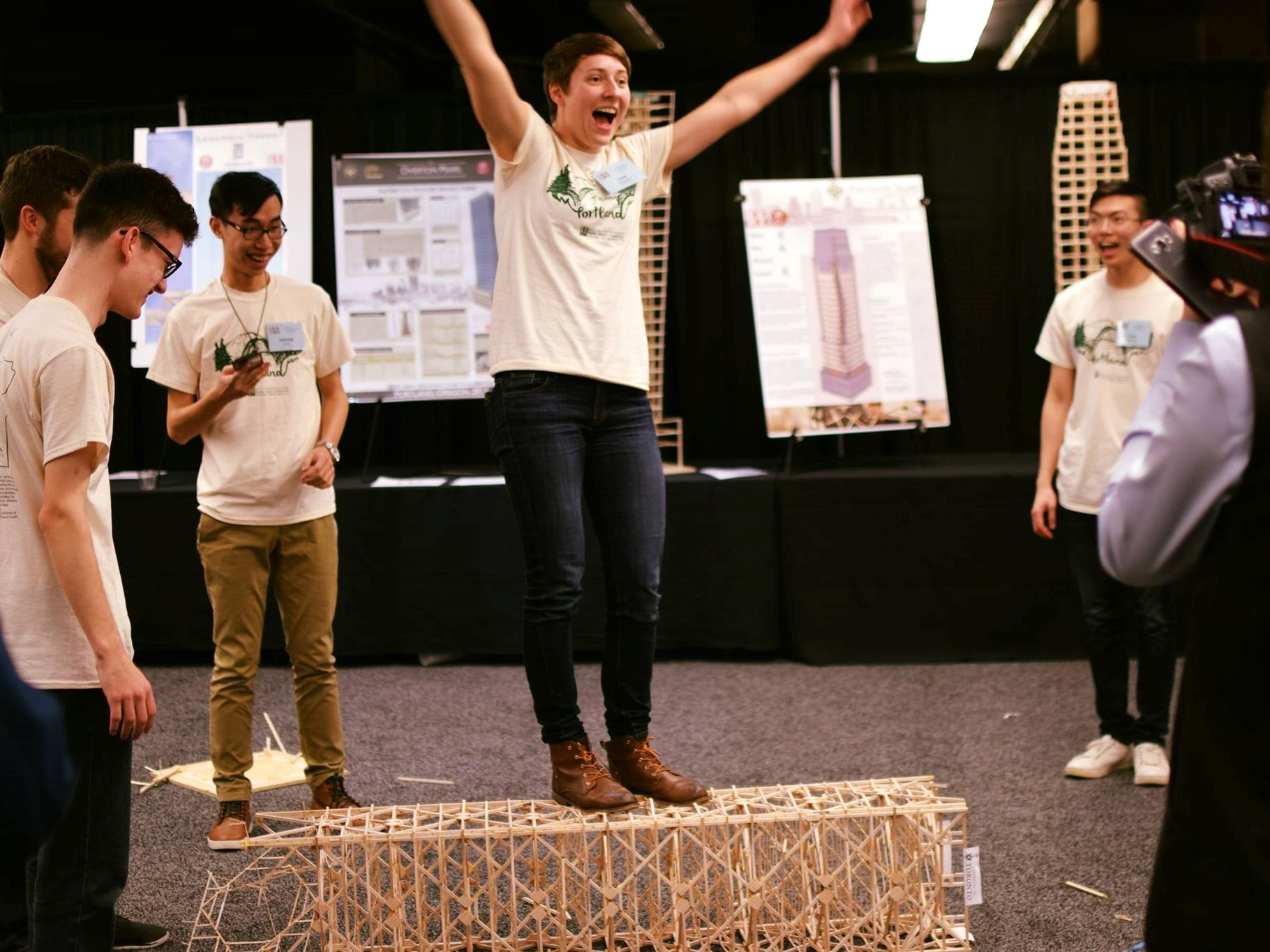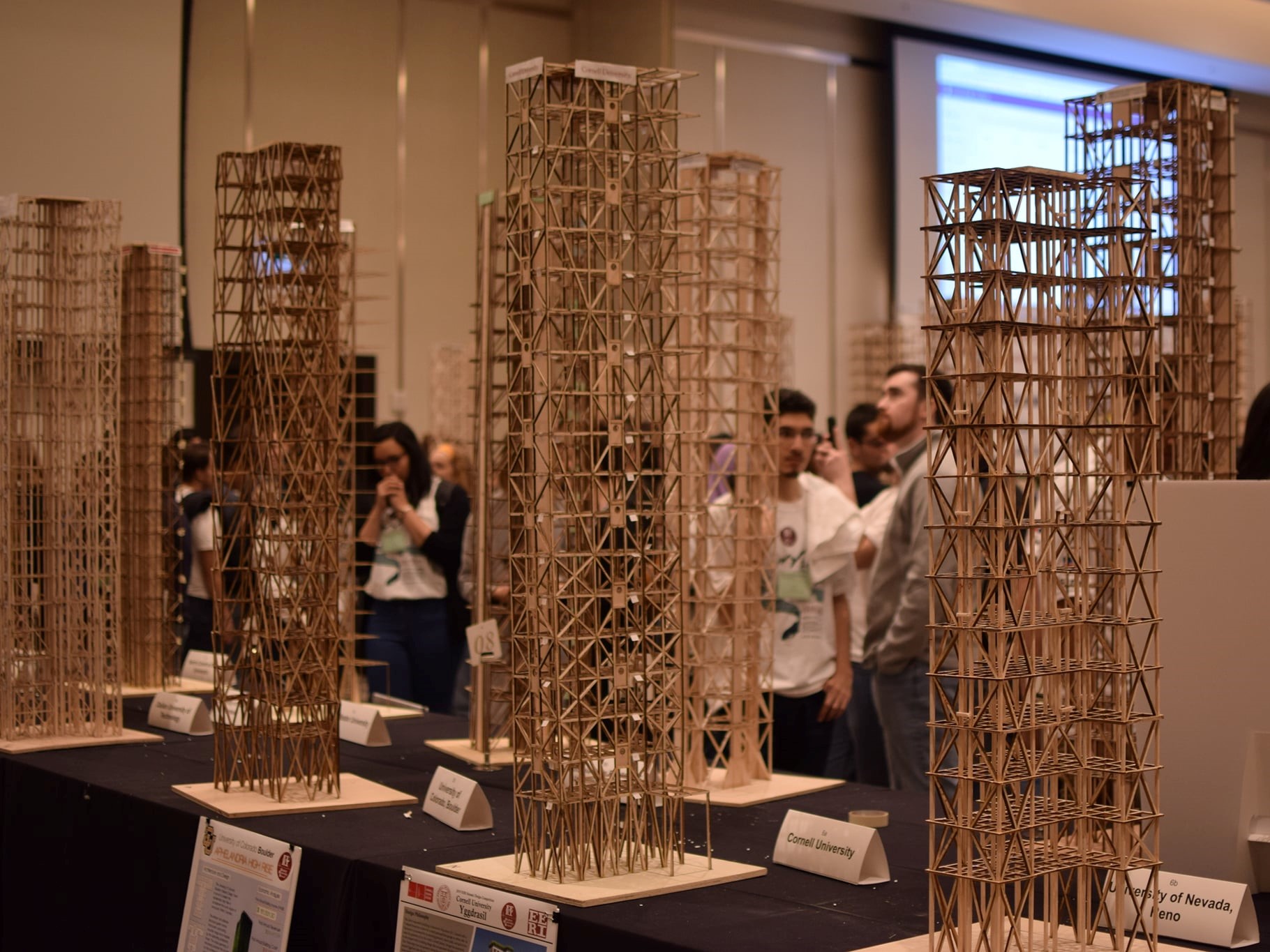 Seismic Design Competition (SDC)
Over 30 teams from universities across the US and around the world will be competing in the SDC. Each team has designed a complex tall building model made from balsa wood that will be tested on a shaking table. Student teams are judged on their oral design presentation, their summary poster, the model's architectural design, their ability to fit within the design criteria and constraints, their analytical prediction of their model performance, and the response of their model during shaking table testing.
The objectives of the competition are to:
Promote the study of earthquake engineering among undergraduate students.
Provide civil engineering undergraduate students with an opportunity to work on a hands-on project designing and constructing a cost-effective frame building to resist seismic loading.
Promote EERI activities among civil engineering students as well as the general public, and to encourage international participation in these activities.